Durable Catering Supplies in North Carolina
When it comes to managing a catering company, there are many items you need to make your business work properly and efficiently. It's not just about being able to prepare and serve incredible food and beverages, but also having the supplies you need to safely transport the food, keep it warm, and arrange it in a presentable manner for guests.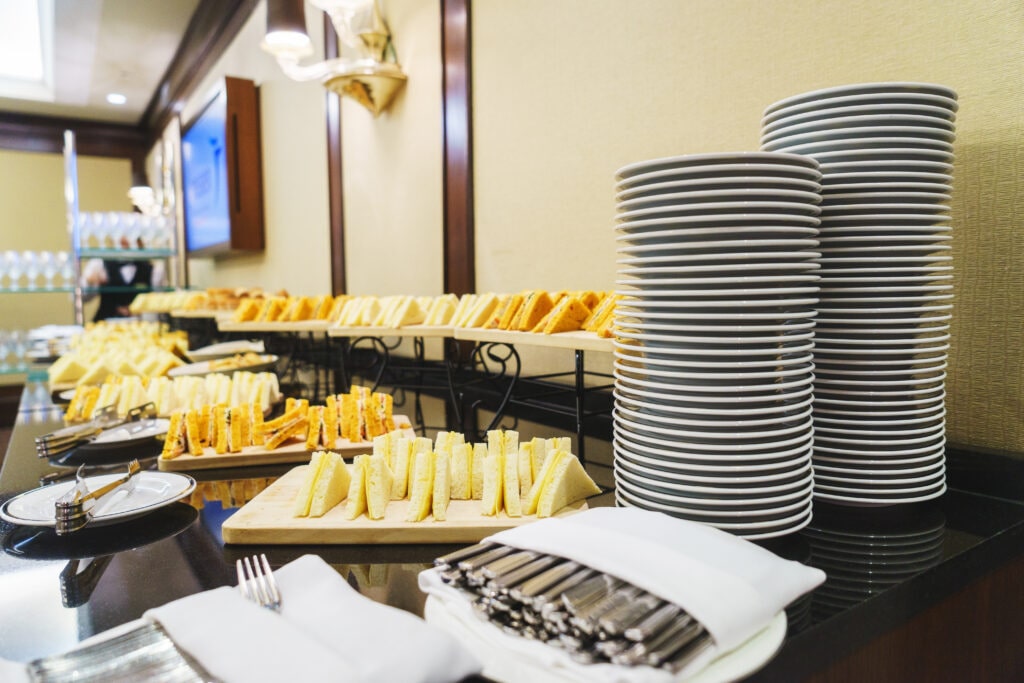 Luckily, PFS Sales Co. has everything you need to run your business, such as:
Bulk laundry detergent for keeping table linens looking fresh
Utensils for guests or waitstaff to serve
Large catering trays
Steam table pans for keeping food warm
Cleaning supplies & durable garbage bin liners
Satisfy Customers With Catering Trays That Keep Food Hot
Let's face it: no one wants to show up to an event where the food has gone cold. With PFS Sales Co, we know how important it is to serve food at the right temperature, which is why we always recommend our steam table pans to customers with catering businesses. Your customers will be pleased to eat a delicious and hot meal, and you'll feel good knowing you didn't spend a fortune on your supplies.
To learn more about what PFS Sales can offer your catering business, call us at 919-829-1116 to receive personalized help from one of our team members.